We are currently breeding two different breeds of rabbits, Continental Giants and Rex.
We are ARBA and NRRC members, participating in a limited number of shows each year. Visit our Facebook Page for pictures and updates.
The giants are a new breed for us with our first litter in Spring 2021. This breed is exceptionally friendly making them fantastic pets. They range in size from 12 lbs to 25 lbs as adults. Our current stock is on the small end of that spectrum. Our male is Ferris, a White Ear Black Conti. He loves to frolic with the dogs in the backyard and headbutts my foot every time I let him out of his pen. Our female is a White rabbit named Lily.
Our Rex rabbits are suitable for pets and some are selected for show. We are breeding Sable, Seal, Castor, Black, and Broken varieties. In those litters we have Opal and Blue as well as non-showable colors from our Sable breeders that are dilute shaded colors. We do our best to pair the right rabbit for our clients' needs. Rex rabbits mature 8-10 lbs. They are a medium breed first developed as a dual-purpose meat/pelt breed.
ATTENTION YOUTH!
Please contact us if you are interested in showing Rex rabbits. We give special consideration to youth show homes and we offer sponsorships to youth showing our rabbits in regional shows and 4-H.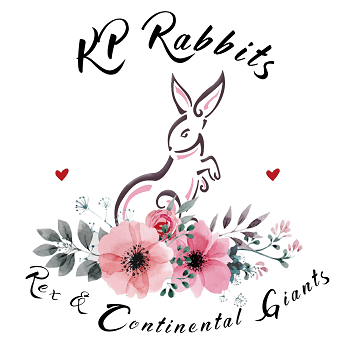 Not located in Arkansas or looking for other breeds? Check out Rabbitbreeders.us to find more breeders and rabbit-related resources.