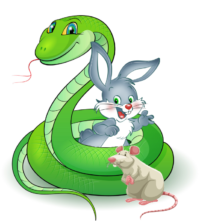 Welcome to KP Exotics! Here you will find information about several of our activities with exotic pets. We are based in Central Arkansas with partners and volunteers in other areas of Arkansas and in Northern Mississippi.
Education & Outreach
We strive to spread the fascination and love of exotic pets to everyone we meet. We do this through our educational program. Reptiles are our specialty, but we also have great furry ambassadors of rats and rabbits. We enjoy visiting schools, scouts, church youth groups, expos, and even birthdays or other events around much of Arkansas.
Exotic Animal Breeding
We breed several species of exotic pets: Continental Giant and Rex rabbits, as well as Ball Pythons, Blood Pythons, and Borneo Pythons. We produce a very limited number of animals from select, quality pets that are healthy and friendly. Our Rex rabbits are suitable for showing.
Feeders
We breed rodents for quality feeders to feed our own reptiles. We no longer sell to the public.