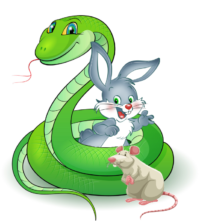 Welcome to KP Exotics! Here you will find information about several of our activities with exotic pets. We are based in Northeast Arkansas with partners and volunteers in other areas of Arkansas and in Northern Mississippi.
Education & Outreach
We strive to spread the fascination and love of exotic pets to everyone we meet. We do this through our educational program. Reptiles are our specialty, but we also have great furry ambassadors of rats and rabbits. We enjoy visiting schools, scouts, church youth groups, expos, and even birthdays or other events around much of Arkansas.
Exotic Animal Breeding
We breed several species of exotic pets including rabbits, rats, and snakes. We produce a very limited number of animals from select, quality pets that are healthy and friendly.
Retail Sales
Fall 2019 we are opening a retail location in Jonesboro, Arkansas. We will be managing, maintaining, and stocking the new reptile section of Reef Escapes, LLC, an aquatic specialty store. We look forward to this partnership and serving the reptile community of Northeast Arkansas and surrounding areas.